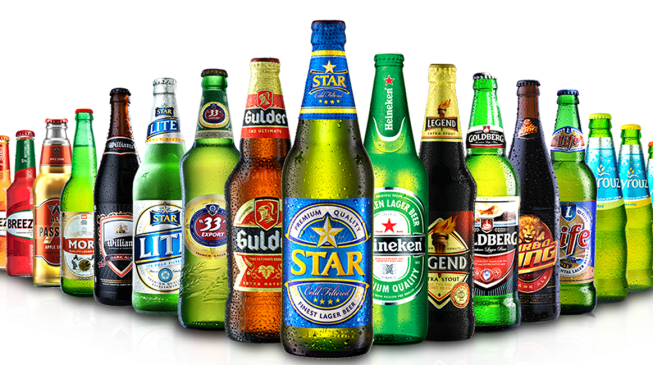 Nigerian Breweries, the pioneer brewing company in Nigeria, says the devaluation of the naira has been putting pressure on import prices.
The company revealed this at its pre-annual general meeting media briefing held at the Grand Banquet Hall, Civic Centre, Victoria Island, Lagos.
The event started off with an opening speech by Nicolaas Vervelde, the MD/CEO of Nigerian Breweries Plc, who gave an analysis of the population versus per capita consumption of their brands.
During his speech, he made it known that there were three main purposes behind the Pre- AGM.
"To provide highlights about the company's 2016 full year performance. To provide an update on the company's operations in 2016," he said.
"To give an update you on the company's opportunities for any clarifications and to solicit support for the company's annual general meeting on May 3, 2017," he added.
Vervelde started off by explaining the main aim, core values and underlined principles of Nigerian Breweries, and gave a brief profile for those who were not so familiar with the company.
Vervelde also gave a review of Nigerian Breweries dividend proposal.
"Devaluation of naira and inflation continues to put pressure on import prices," he said, while emphasising that the "fundamentals remain positive in the Nigerian market".
Speaking on the suit for litigation of intellectual property, in regards to Lagos fashion week, against Nigerian Breweries, Uaboi Agbebaku, company's secretary and legal adviser addressed the questions raised by the journalists.
Agbebaku asserted that the case is still in court; hence, so much cannot be said regarding the case until things are finalized.
Nigerian Breweries is the 2nd largest company on the Nigeria's stock exchange.
Comments
comments